Comprehensive Heating & Cooling Solutions from an Expert Heating Contractor
D&R Heating & Air offers comprehensive heating and cooling solutions to keep your home comfortable throughout the year. With our expertise in the HVAC industry as an expert heating contractor, we are dedicated to providing reliable and efficient heating and cooling systems that meet your specific needs. Whether you require heating installation, cooling repairs, or maintenance services, our team of skilled technicians is here to deliver exceptional results for your home.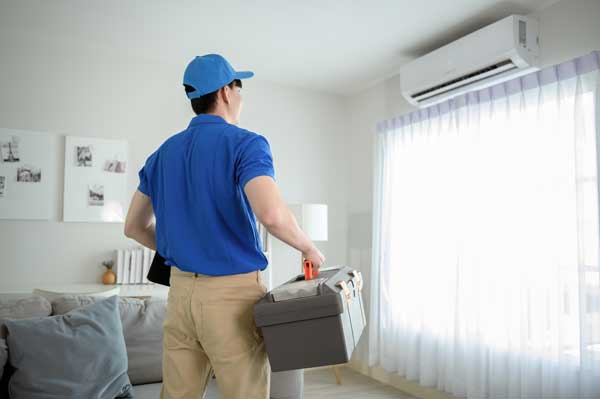 Heating Services for Optimal Comfort
When temperatures drop, you need a reliable heating system to keep your home warm and cozy. At D&R Heating & Air, we offer a range of heating services, including installation, repair, and maintenance. Our technicians have extensive knowledge of different heating systems and can recommend the best solution for your home. From traditional furnaces to modern heat pumps, we have you covered with efficient heating solutions.
Furnace Repair and Replacement
If your furnace is not functioning properly, we're a heating contractor that can diagnose and resolve the issue promptly. We specialize in furnace repair, addressing common problems such as lack of heat, unusual noises, and inefficient operation. Our team utilizes advanced diagnostic tools to pinpoint the root cause of the problem and provide effective repairs.
In cases where a furnace replacement is necessary, we can guide you through the process. Our experts will assess your home's heating requirements, recommend suitable options, and ensure a seamless installation. With our quality furnaces and professional installation services, you can trust us to provide a reliable heating solution that keeps you comfortable during the coldest months.
Furnace repair services to address common issues
Experienced technicians utilizing advanced diagnostic tools
Recommendations for furnace replacement when necessary
Seamless installation of quality furnaces for reliable heating
Expert guidance on selecting the right furnace for your home
Reach Out to Our Team for Tailored Solutions to Your HVAC Needs
If you're in the Lawton, OK, area, we're the cooling and heating contractor you've been searching for. Our efficient and high-quality heating and cooling solutions will keep you comfortable on the hottest days and ther coldest nights.
Contact Information:
Phone: (580) 353-7793
Email: donmargot@sbcglobal.net
CTA: Visit our Facebook page